A film by Alexis Delgado Búrdalo
Synopsis
Renata and Alexis are making a film together. She is a mesmerising and charismatic contributor, and happy to perform whenever Alexis comes to visit her, in the penitentiary she calls home. However, Renata is less inclined to discuss the murder which brought her there. A haunting, creative portrait of regret.
Director's Bio
Alexis Delgado Búrdalo is a musician, poet and filmmaker. He graduated from the Guildhall School of Music and Drama in London where he studied piano. He is a member of the piano duo Johann Sebastian Jazz, who specialize in the works of J.S. Bach with jazz improvisations. His first book of poetry is titled La Flor del Vacío (Amargord Editions, 2010)
His first short documentary Tres mujeres participated in Visions du Réel DOCM 2014, won the Best Short Film Award in the 24th Festival de Cine de Madrid PNR (2015, Spain) and obtained an Honorific Mention in the 9th International Documentary Film Festival, MiradasDoc (2014, Spain). His second short film Noche (Night) premiered in the 54th Gijón International Film Festival (2016, Spain) and was featured in the 20th Málaga Film Festival and the 62nd Cork Film Festival (2017, Ireland). His third short film Fuego premiered in the 22nd Malaga Film Festival.
His first feature documentary This Film is About Me is a co-production with El Viaje Films and 59 en Conserva.
Festivals and Awards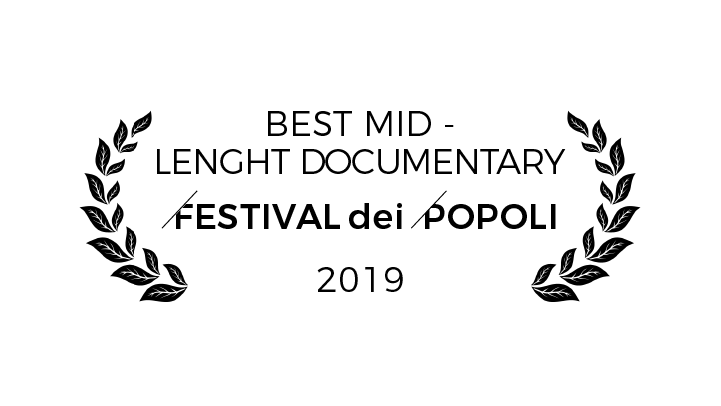 Visions du Réel Festival International de Cinéma 2019- World Premiere
Sheffield Doc/Fest 2019 – Official Competition
Toulouse Cinespaña 2019- Official Documentary Competition
DocLisboa 2019 – New Visions Section
DOK Leipzig 2019 – International Programme
Festival dei Popoli 2019- WINNER- Best Mid-Length Documentary
Seville European Film Festival 2019- Revoluciones Permanentes Competition
IDFA 2019 – Paradocs Section / Focus: The Villain
Miradas Doc 2020- First Feature Competition
FIDBA Buenos Aires International Film Festival 2020 – Best First Film 
Guadalajara International Film Festival 2020 – Iberoamerican Documentary Feature Selection
Las Palmas de Gran Canaria International Film Festival 2021
Festival Film Dokumenter 2021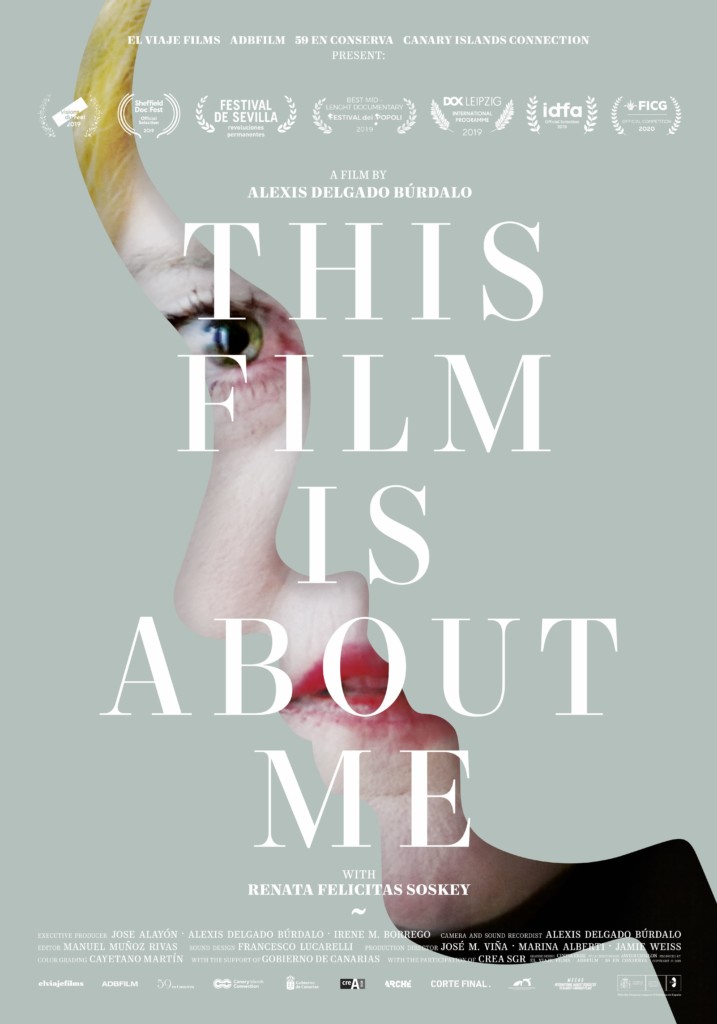 Original title
This Film is About Me
Genre
Documentary
Director
Alexis Delgado Búrdalo
Specifications
Spain / English, German / 2019 / 61 min
Subtitles
Spanish, English, French
Production companies
El Viaje Films, 59 en Conserva, ADBFilm, Canary Islands Connection
Executive producers
José A. Alayón, Irene M. Borrego, Alexis Delgado Búrdalo, Luis Renart
Screenwriters
Alexis Delgado Búrdalo, Manuel Muñoz Rivas, Samuel M. Delgado
Camera operator
Alexis Delgado Búrdalo
Sound
Francesco Lucarellu
Editor
Manuel Muñoz Rivas
Color
Cayetano Martín