Hiroku: Defenders of Gaia
A film by Manuel Gonzalez & Saul Barreto
Synopsis
An epic adventure to save the Earth from the evil plans of The Corporation.
Year 2120, two decades after the Great Cataclysm. The vast majority of the population are confined to small gatherings and controlled by The Corporation. But a multiracial group of talented ecologists, led by young Hiroku and her robotic pet, unite to defend Earth and find a cure for its sickness.
Festivals and awards

28th Goya Awards – Nominated as Best Animated Film
CEC Medals 2014- Nominated as Best Animated Film
Festival Internacional de Cine Medioambiental de Canarias 2014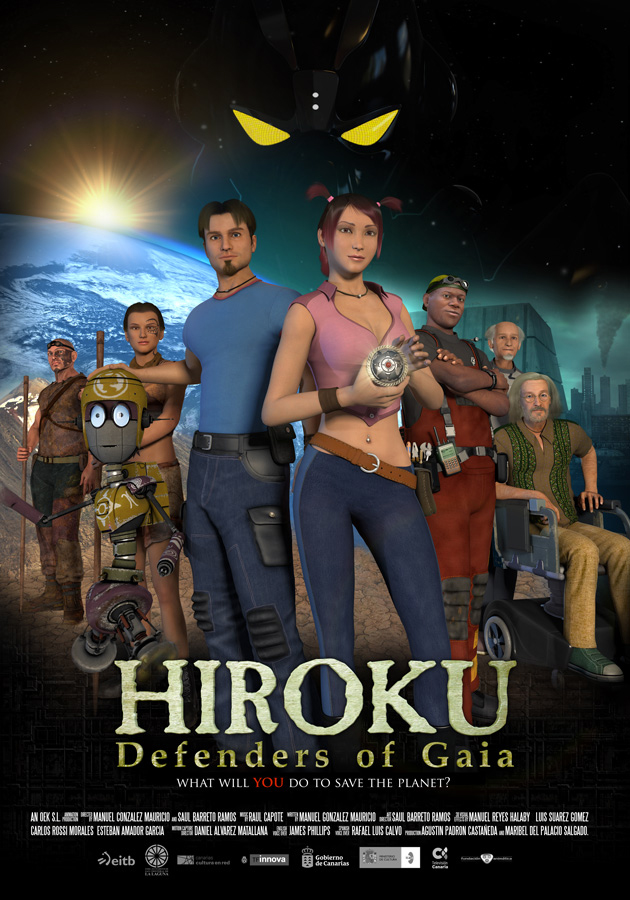 Original title
Hiroku: Defensores de Gaia
Genre
3D Animation
Director
Manuel Gonzalez & Saul Barreto
Specifications
Spain / Spanish, English / 2014 / 80 min
Technical data
2K DCP / Dolby 5.1 / Color
Available subtitles
English, Spanish
Production company
OEK S.L.
Screenwriter
Manuel Gonzalez
Music
Raul Capote
Cinematography
Haliam Pérez