Her and them
A film by David Baute
Synopsis
Three lost women in search of the exiled poet and activist Mercedes Pinto. She was a Spanish poet, playwright, novelist and political activist who was exiled from Spain during the 1920s for her views on divorce and women rights, and inspired artists like Buñuel and Pablo Neruda. Three women –a student, a journalist and a writer- will embark on a journey in search of her roots and legacy.
Director's Bio
David Baute was born in Garachico, Tenerife, Spain. He studied at the State Institute of Spanish Radio and Television and he specialized as a film editor at TAI Film School, Madrid. He continued studying film direction at the International Film School of Havana, Cuba.
Festivals & Awards
Malaga Film Festival- Silver Biznaga Women Rights Award
Trieste Latin American Film Festival- Malvinas Award
Guadalajara International Film Festival- Official Selection
Bogota Film Festival- Official Selection
Atlantidoc- Official Selection
Ourense Film Festival- Official Selection
Tübingen-Stuttgart Latin Film Festival- Official Selection
Muestra de Nuevo Cine de Cuba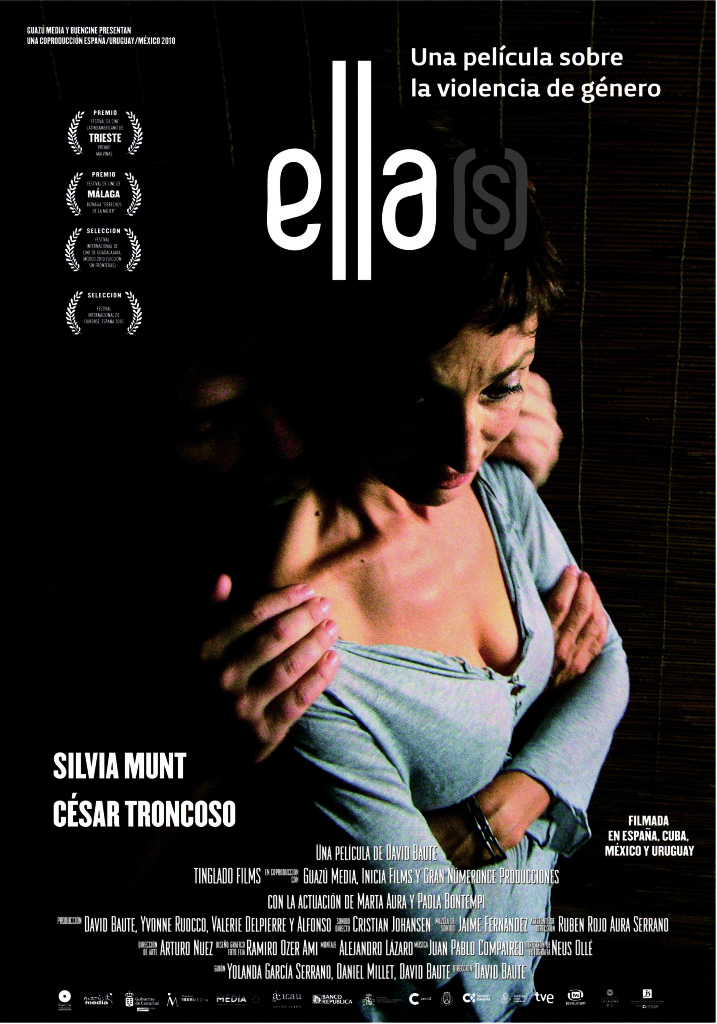 Original title
Ella(s)
Genre
Documentary
Director
David Baute
Specifications
Spain, Uruguay / Spanish / 2012/ 71′ and 59′ versions available.
Technical data
HD / Stereo / 1.85:1 / Color
Available subtitles
English
Featuring
Silvia Munt, Marta Aura, Paola Bontempi
Production company
Tinglado Film, Guazú Media, Inicia Films, Gran Númeronce Producciones
Executive producer
David Baute
Screenwriters
Daniel Millet, Alicia Llarena, David Baute
Director of photography
Neus Ollé
Editor
Alejandro Lázaro