Dead Slow Ahead
A film by Mauro Herce
Synopsis
A revealing and hypnotic trip on board the freighter Fair Lady, whose sailors are overwhelmed by an industrialized world in which they seem to be mere gears.
A freighter crosses the ocean. The hypnotic rhythm of its gears reveals the continuous movement of machinery devouring its workers: the last gestures of the old sailors' trade disappearing under the mechanic and impersonal pace of 21st century neocapitalism. Perhaps it is a boat adrift, or maybe just the last example of an endangered species. Although we don't know it, the engines are still running, unstoppable. 
Director's Bio
Mauro Herce has worked as director of photography, and sometimes screenwriter, in a more than twenty feature films (both fiction and documentaries). Many of these works have been selected, and some have won awards, at outstanding film festivals throughout the world, such as Cannes, Locarno, Berlin, Venice, San Sebastian, Rotterdam and Toronto.
Festivals and awards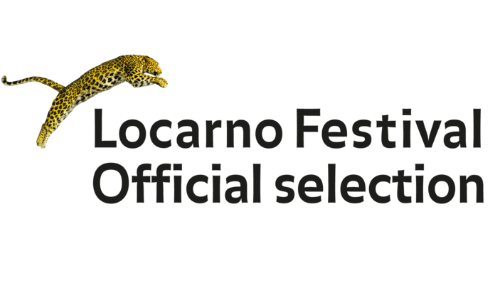 Festival del Film Locarno – Special Jury Prize (Cineasti del presente)
DocLisboa International Film Festival – International Competition – Best First Feature Film/Universities Jury Award
Janela Internacional de Cinema do Recife-International Competition – Best Editing Award
Jihlava International Documentary Film Festival – International Competition – Best World Documentary
Mar del Plata International Film Festival-Panorama/Estados Alterados – Honor Mention
Jeonju International Film Festival- Special Mention
Ann Arbor International Film Festival- Best International Film
LPA International Film Festival – Best Film Award
Sevilla European Film Festival- Nuevas Olas – Honor Mention
Sevilla European Film Festival – Resistencias
Días de Cine- Special Award exaequo 2016
Feroz Awards 2016- Best Documentary Award
SXSW Film Festival Austin- SXGlobal Section
Guadalajara International Film Festival- Official Documentary Competition
IDFA- Official Selection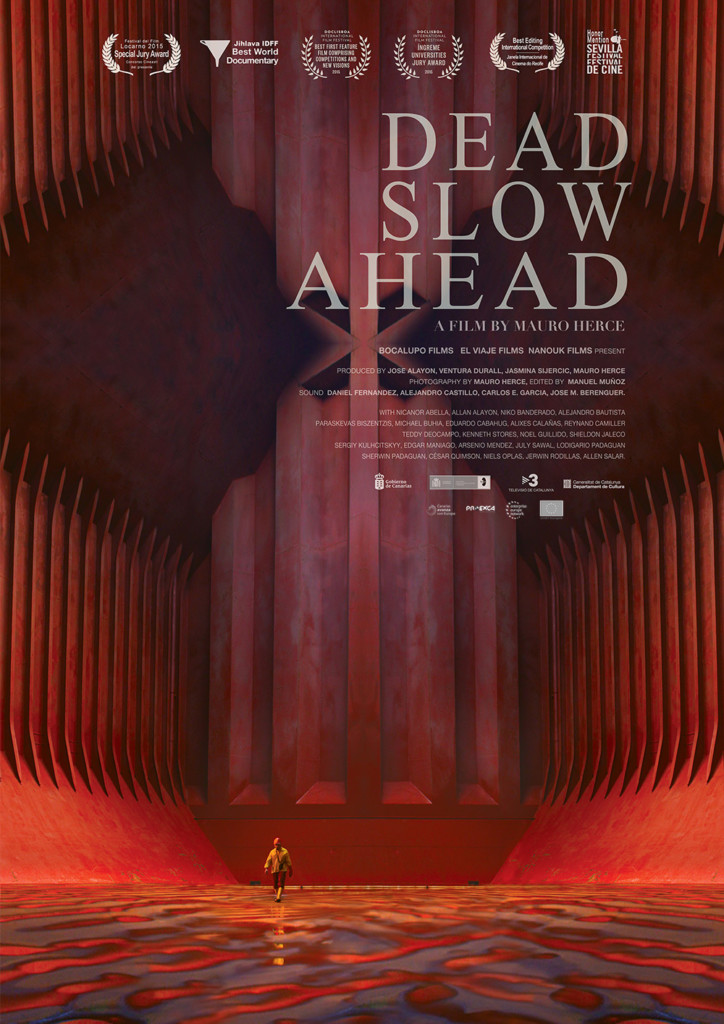 Original title
Dead Slow Ahead
Genre
Documentary
Director
Mauro Herce
Specifications
Spain, France / Filipino / 2015 / 70 min
Technical data
2K DCP / Dolby 5.1 / 1:1.9 / Color
Available subtitles
English, Spanish
Production company
El Viaje Films, Nanouk Films, Bocalupo Films
Executive producer
Jose Alayón
Screenwriters
Mauro Herce, Manuel Muñoz
Director of photography
Mauro Herce
Editor
Manuel Muñoz