The One-Eyed King
A film by Marc Crehuet
Synopsis
A young man who lost his eye to a rubber bullet in a street protest attends a dinner party where, by coincidence, he meets the riot policeman who fired the shot. So begins a black comedy about the fragility of convictions, the nature of social roles and the search for truth.
Press Quotes
"Excellent black comedy, superbly played and directed" (Marco Ordóñez. El País).
"The black comedy of the financial crisis" (Sergio del Amo. El Mundo).
"Huge!" (Pere Vall. Fotogramas).
"The One-Eyed King we found inventive and humorous, with a real lightness of touch in the writing" (The National Theatre of London).
Director's Bio
Marc Crehuet is a 37 year old spanish writer and director from Barcelona. He's mainly known there for his two season TV series Pop Ràpid, an acid sitcom with live musical performances of catalan indie bands, which he created, wrote, directed and produced with his independent production company Moiré Films.
He's also the author of two theater plays: Connections and The One-Eyed King, which was a success in Spain and has been translated to 5 languages. Considering the great reception of the play, Marc decided to write an adaptation to cinema, keeping the same cast that interpreted the play. Although he wanted to be a film director since he was ten years old, life has taken him to work on telling stories in other formats, like television and theatre, and this is his first incursion to cinema. He believes that when you love to tell stories, the way you get to do it is not that important, and he wishes to continue his writing and directing in all the possible fiction formats, but movies are still his most important passion.
Festivals and awards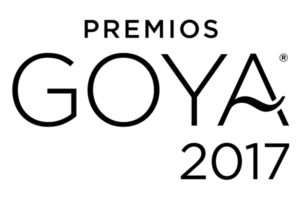 Opera Prima Award – Festival du Cinéma Espagnol de Nantes
Special Jury Award – Festival de Cine Político de Buenos Aires
Best Film Award – International Forum in Avvantura Film Festival
Best New Director nomination in Goya Awards 2017
Best Feature Film in FIC-CAT
Panorama Selection – Shanghai International Film Festival
Official Selection – Cambridge Film Festival
Official Selection – Transilvania International Film Festival
Official Selection – Festival de Málaga
Official Selection – Festival du Cinèma Espagnol du Toulouse
Honorific Mention – Miami Film Festival (Jordan Ressler Screenwriting Competition)
Official Selection – Spanisches Film Fest Berlin
Official Selection – Spanisches Film Fest Tübingen-Stuttgart
Official Selection – Spanish Cinema Week in Poland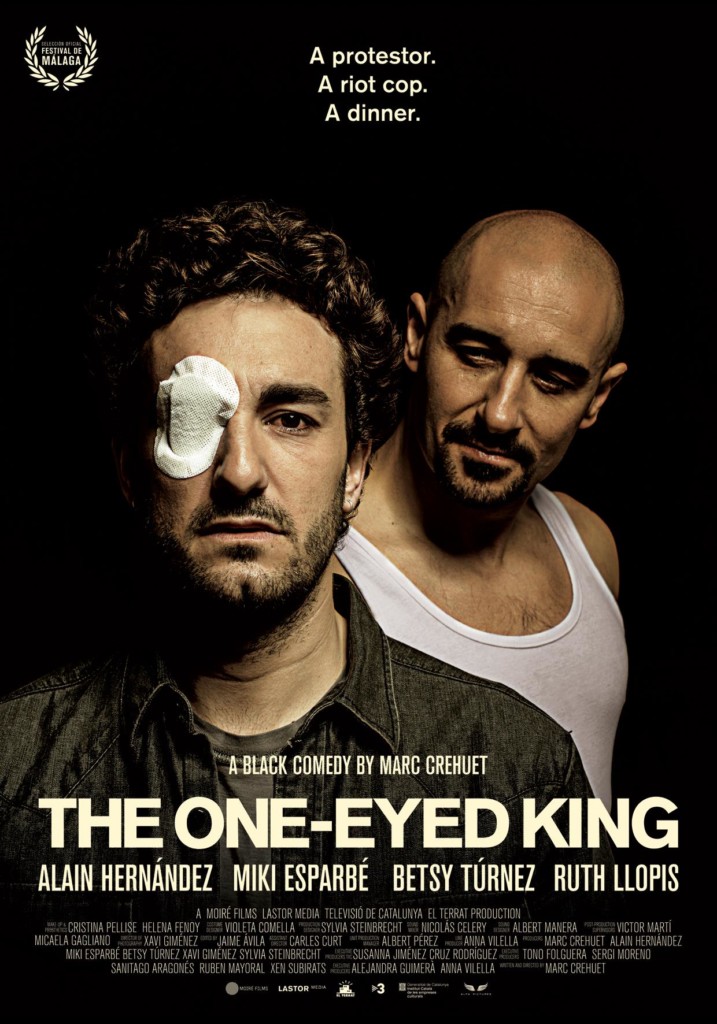 Original Title
El Rey Tuerto
Genre
Black Comedy
Director
Marc Crehuet
Specifications
Spain / Spanish / 2016 / 85 min
Available subtitles
English.
Production companies
Moiré Films, Lastor Media, El Terrat, Televisió de Catalunya
Executive producers
Tono Folguera, Sergi Moreno, Santiago Aragonés, Rubén Mayoral, Xen Subirats.
Screenwriters
Marc Crehuet.
Director of photography
Xavi Giménez.
Music
Nicolás Celery.
Editor
Jaime Ávila.