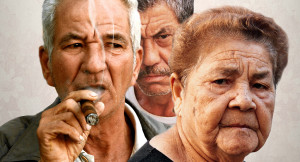 We are proud to announce that one of our documentary films, Marina, has been awarded the Best Canary Documentary at MiradasDoc.
This event, also known as International Documentary Film Festival of Guía de Isora (Tenerife), pays attention preferentially to documentary films on social issues and produced or filmed in developing countries and the third world, as well as those that go deeper into topics such as the North-South relations , emerging social processes in the developed world, etc.
The documentary, directed by Haliam Pérez and produced by Rucs Collective, is about the story of a Cuban inmigrant who decides to return to his country after many years living in Spain.