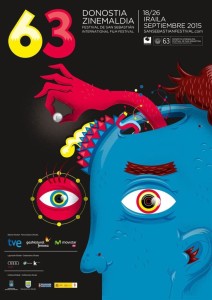 It's great news to report that one of our members and Executive Producer of Volcano Films, Sebastián Álvarez, will attend the San Sebastian Film Festival as a co-producer of Evolution.
The film, directed by Lucile Hadzihalilovic, is a co-production between Spain, France and Belgium and relates the story developed on a remote island inhabited solely by women and young boys. There all the boys are subjected to a mysterious medical treatment and one of them, Nicolas,  senses that his mother is lying to him and is determined to find out what is really happening on the island.
We wish the best of luck to Sebastián and Evolution in one of the most important film festivals in Europe.