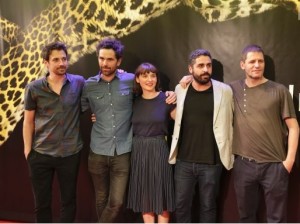 One of our films , Dead Slow Ahead, has been awarded the Special Jury Prize at the Locarno Film Festival 2015,  where more than 200 films were watched.
The film directed by Mauro Herce, nominated for the "Cineasti del presente" section, surpassed thirteen other films grouped in the same category.
Of course, this fact supposes a very important landmark for one of our members, José A.Alayón, director of El Viaje Films, which has co-produced this film along with Nanouk Films and Bocalupo Films.